Fire Extinguisher Training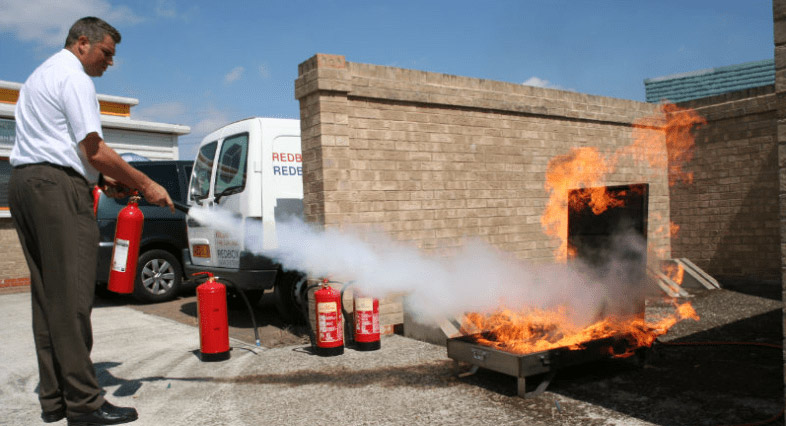 About the course
Fire extinguisher training is a practical course that gives you the opportunity to get hands-on practise using fire extinguishers in a controlled environment.
The training session allows for practical fire extinguisher participation using real flame experience where circumstances permit using a clean and safe propane fuelled training rig.
What you'll learn
As well as getting to feel the weight and noise of a fire extinguisher in action, the training teaches the following:
The basic principles of combustion
Understanding of the different classes of fire
Identification and selection of the correct equipment
Action on discovering a fire and when it is safe to use a fire extinguisher
Outcomes
Your staff will gain the confidence they need in an emergency, which is essential in keeping your business safe.
A Certificate of Attendance will be awarded upon completion.
Get in touch with our friendly team to discuss your training requirements on 0800 018 4646 or fill out the form and we'll get straight back in touch!
FAQs
How much does the Fire Extinguisher Training Cost?
Prices for the Fire Extinguisher Training Course start at £27 per person. For a fully comprehensive quote based on your individual requirements, contact our friendly team on 0800 018 4646 or fill out the form and we'll get straight back in touch.
How long is the course?
The Fire Extinguisher Training course takes 1-2 hours.
Where does the training course take place?
We are flexible on location and happy to arrange the course at your premises or at our own Didcot facility.
Alternative Fire Training Courses: