Extinguisher Covers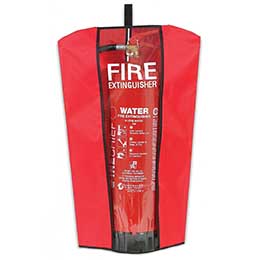 Extinguisher Covers
Popular in schools and community areas providing extra visibility and some protection accidental damage or tampering.
Easy fitting with velcro straps available in two sizes, medium and large catering for most standard fire extinguishers.
Red pvc with clear vision panel.
Medium and Large versions.
Gives medium protection to extinguishers located out doors.
Prevents casual tampering with extinguisher seal and pin.
Enquire About This Product