Fire Buckets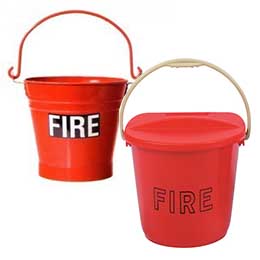 Fire Buckets
Ideal for garages, petrol stations or laboratories where there is a risk of flamable liquids being spilled. Having a highly visible fire bucket filled with sand or absorbants will encourage a quick response in case of spillage and help to prevent a fire.
Both plastic and metal buckets are available:
Usually filled with sand to stop flammable liquids from spreading.
Suitable for garage forecourts and car parks.
Wall bracket available separately.
Enquire About This Product