Do Business Vehicles Require Fire Extinguishers?
4th Jul 2017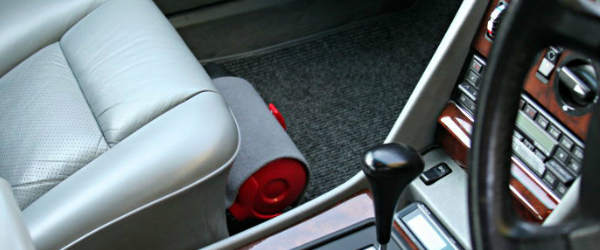 More and more business is being conducted on our busy roads; be it transporting goods, a mobile workplace that brings the business to the customer, or simply travelling from place to place on business.
As an employer, you have a number of legal requirements to satisfy, procedures to implement and documentation to record. It's a minefield out there and knowing your legal requirements can be tough. One such struggle is knowing your responsibilities when it comes to health and safety in business vehicles. Do they need fire extinguishers?
There is plenty of contradicting information out there from different sources, many claiming that a business vehicle is classed as a 'workplace' and therefore must follow the FSO2005 and the requirements set out in it. However in most cases claiming that company vehicles are a 'workplace' and therefore require fire extinguishers, is incorrect.
As a business that prides ourselves on honest service with integrity, we'll tell you exactly what you need to understand.
A business vehicle is not required by law to have a fire extinguisher installed as the FSO2005 does not apply to vehicles that are licensed under Vehicle Excise & Registration Act 1994 or are exempt from duty under the same act. The vast majority of road vehicles fall into this category today. However, (and of course there is a "however") there is a requirement for businesses to conduct a Health and Safety assessment, which should include a fire risk assessment.

Quite often your health and safety risk assessment will highlight a necessity for a fire extinguisher and adequate training in its use. There's nothing to worry about here, as small vehicle fire extinguishers are inexpensive to install and maintain, and training for staff can be done when training for other fire extinguisher types.
The requirements for which kinds of fire extinguishers to use in a business vehicle will vary depending on the type of vehicle, use, content and size. For instance, a car used for travelling between premises may only need a small 1kg Dry Powder Extinguisher, or may not even need one at all if your risk assessment doesn't see the need. However, a larger van or truck being used to transfer goods or chemicals will have very different requirements, and will need one or more larger extinguishers. The HSE sets out these requirements, here.
If you do need vehicle extinguishers it's a good idea to keep some spares so that if one is used or damaged it can be replaced immediately, and the vehicle can carry on its business without interruption.