How to complete a Fire Risk Assessment
2nd May 2019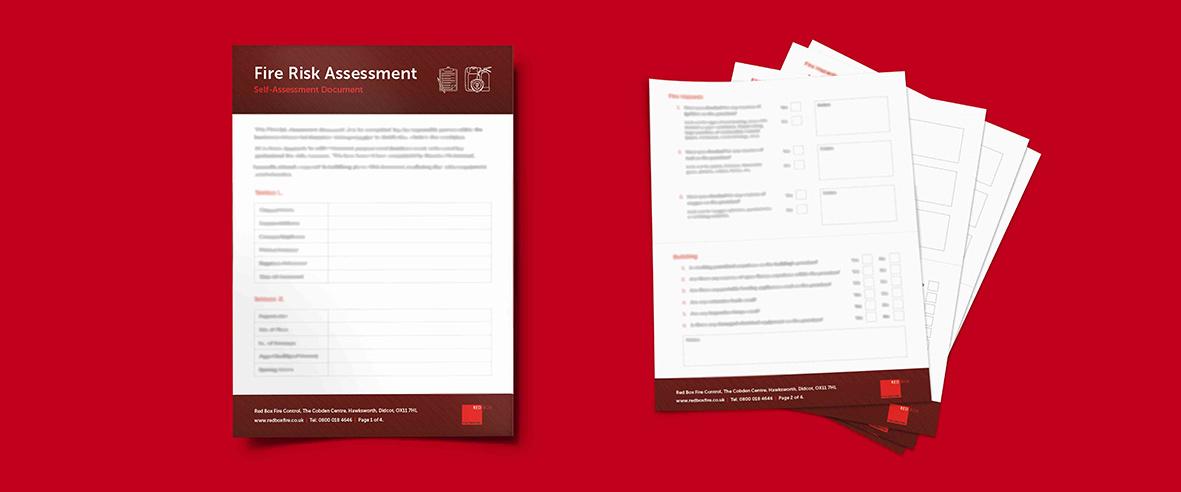 This blog covers everything you need to know about Fire Risk Assessments, from why they're required by all employers to how they should be completed.
How important is a Fire Risk Assessment?
Fire risk assessments are essential for ensuring your business is prepared for a fire and has all the necessary precautions in place. Without it, not only is the safety of your employees at risk, but so is your business itself. The repair costs for businesses after fires is so significant that it is estimated that somewhere between 60-80% of businesses never recover at all.
It is also law. The legal penalties for not having a completed fire risk assessment on your premises can be severe – up to two years in prison in some cases.
Can the assessment be done for free?
Yes. Businesses can opt for self-assessment, meaning the responsible and fully trained person can carry out and regularly review a fire risk assessment of the premises themselves.
You must keep a written record of your fire risk assessment if your business has 5 or more people.
Who needs to complete the assessment?
If you choose to complete the assessment yourself, it is the responsibility of the owner of the business or property to complete one.
The responsible person must possess the knowledge, experience and training in order to be able to recognise the fire risks in their workplace, and how to remove, reduce or mitigate them.
How much does it cost for a third-party company to do?
If you don't have the time or expertise to carry out the fire risk assessment yourself, hiring a professional risk assessor is essential.
Most experienced and qualified auditors will carry out a fire risk assessment report for a fixed price. The cost will vary depending on the size of the business premises, so you could be quoted anything from £200 to £2,000 or more.
When engaging a fire risk assessment service, be sure to check they carry professional indemnity insurance.
How long does a fire risk assessment take to complete?
The time it takes to complete a fire risk assessment is completely dependent upon the size of the business premises and the nature of the business; for example, if your business involves working with combustible materials or flammable substances, it will take longer to review the premises.
Our own Fire Risk Assessments are divided into three areas, click here to find out more.
If you're finding self-assessment laborious or you're unsure exactly what needs documenting, it is generally a sign that you should seek help with your assessment.
How often does an assessment need to be carried out?
After the initial Fire Risk Assessment, a new assessment is mandatory if the building is materially altered or the occupancy or usage changes.
Otherwise there is no set time frame specifying when fire risk assessments need to be reviewed, but it is good practise to do so on an annual basis.
Has it been a while since you had your business premises reviewed?