Reducing Fire Risks at Chelsea Flower Show
5th Jun 2019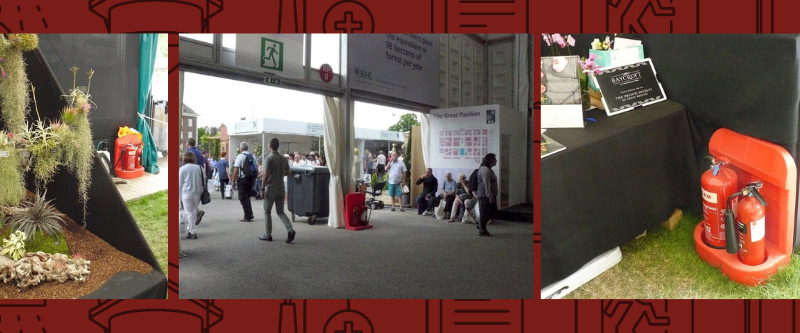 Red Box Fire Control were once again the proud providers of fire safety equipment at the RHS Chelsea Flower Show. Held across five days, it is the most prestigious event in the British gardening calendar.
Creating a safe environment for the event was crucial with high numbers of attendees, including royalty. The Duchess of Cambridge was amongst the showcased designers, with a featured garden installation along the theme of "Back to Nature" that was visited by the Queen.
With an event space large enough to fill 500 London buses, Red Box Fire Control supplied:
261 Extinguishers
28 Fire Blankets
91 Extinguisher Stands
A mixture of Dry Powder, CO2, Foam and Wet Chemical extinguishers were provided to cover the different fire risks around the site.
Fortunately, none of the equipment had reason to be used, but with it present the organisers at the RHS were able to be confident that they had covered their obligations to meet high fire safety standards at the event.
Red Box Fire Control also covers the RHS Hampton Court flower show in July.
Do you have an event that requires fire safety equipment? As a BAFE approved company, we'd be happy to help keep your event regulated and safe.