Fire Safety Equipment Every Workplace Should Have
15th Sep 2021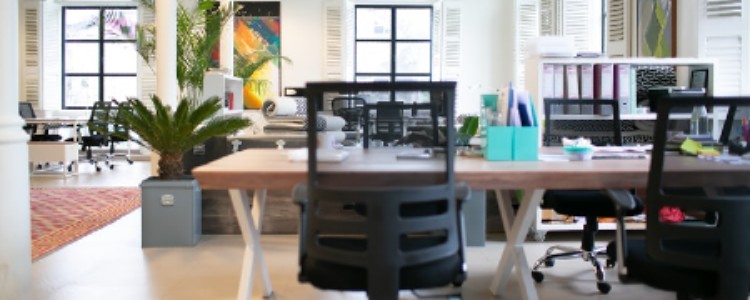 As an employer, you're responsible for putting in place and maintaining appropriate fire safety measures. This includes making sure your workplace has suitable fire safety equipment. There's a wide range of apparatus that you'll need for your business including products to detect and warn you of an impending fire as well as equipment to put it out safely.
Equipment you'll need for your workplace
Fire extinguishers
A fire extinguisher is an essential item for fire safety in your business. You should ensure that they are positioned on escape routes and near any higher risk locations. Depending on the kind of fire risks that are present in your workplace you will need to consider what type of fire extinguisher is most suitable. In most business environments various types of extinguishers will be needed.
Fire blankets
If your workplace includes a kitchen area, then a fire blanket may be needed. Not all fire extinguishers are equipped to deal with kitchen fires whereas a fire blanket can easily smother any flames should a fire occur.
Alarms
Fire alarms and smoke detectors can provide an early warning of a potential fire, allowing extra time to evacuate anyone on the premises and put out the fire before it becomes more dangerous.
Sprinklers
Sprinklers are a simple and effective solution to control or extinguish fires in the early stages. According to statistics, no person has lost their life to fire in the UK where sprinklers have been installed.
Exit signs
Fire exit signs can help guide anyone at the workplace to the safest route out of the building in case of an emergency. You should always ensure you indicate where the emergency exits are. These signs must be visible under all prevailing conditions (such as a power failure) which is why photoluminescent (glow in the dark) signs are often used.
Emergency lighting
In the event of a fire there's an increased risk that the main power supply in your workplace may cut out. Emergency lighting uses battery power and will serve as a suitable backup if your power fails during a fire and will ensure that anyone on the premises will still be able to visibly see and follow exit signs to find their way out of the building.
First aid kit
Should an accident occur during an emergency you'll need a first aid kit onsite so a trained first aider can quickly treat any minor injuries. You're also responsible for replacing any items that are expired or are used following an incident.
Logbook
A logbook will allow you to keep any information relevant to fire safety in your workplace. You can manage any vital information that will be useful in the event of a fire such as your business's fire safety policy, fire equipment maintenance records, fire risk assessment, safety checklist, fire safety training records, as well as records relating to any incidents on the premises.
Health and safety law poster
By law you need to display a health and safety law poster in clear sight in your workplace for your employees to view, it's a good idea to place multiple posters in various locations throughout your business. It contains information regarding health and safety guidelines and responsibilities for staff and visitors under the Healthy and Safety at Work Act.
Any fire safety equipment you use in your business needs to be properly installed, tested, and maintained and you will also need to train your staff to use them if necessary. Red Box Fire Control can ensure your workplace is fire ready and can check your building and equipment during a fire risk assessment. You can find out more on our website or contact us today.