F Class Extinguishers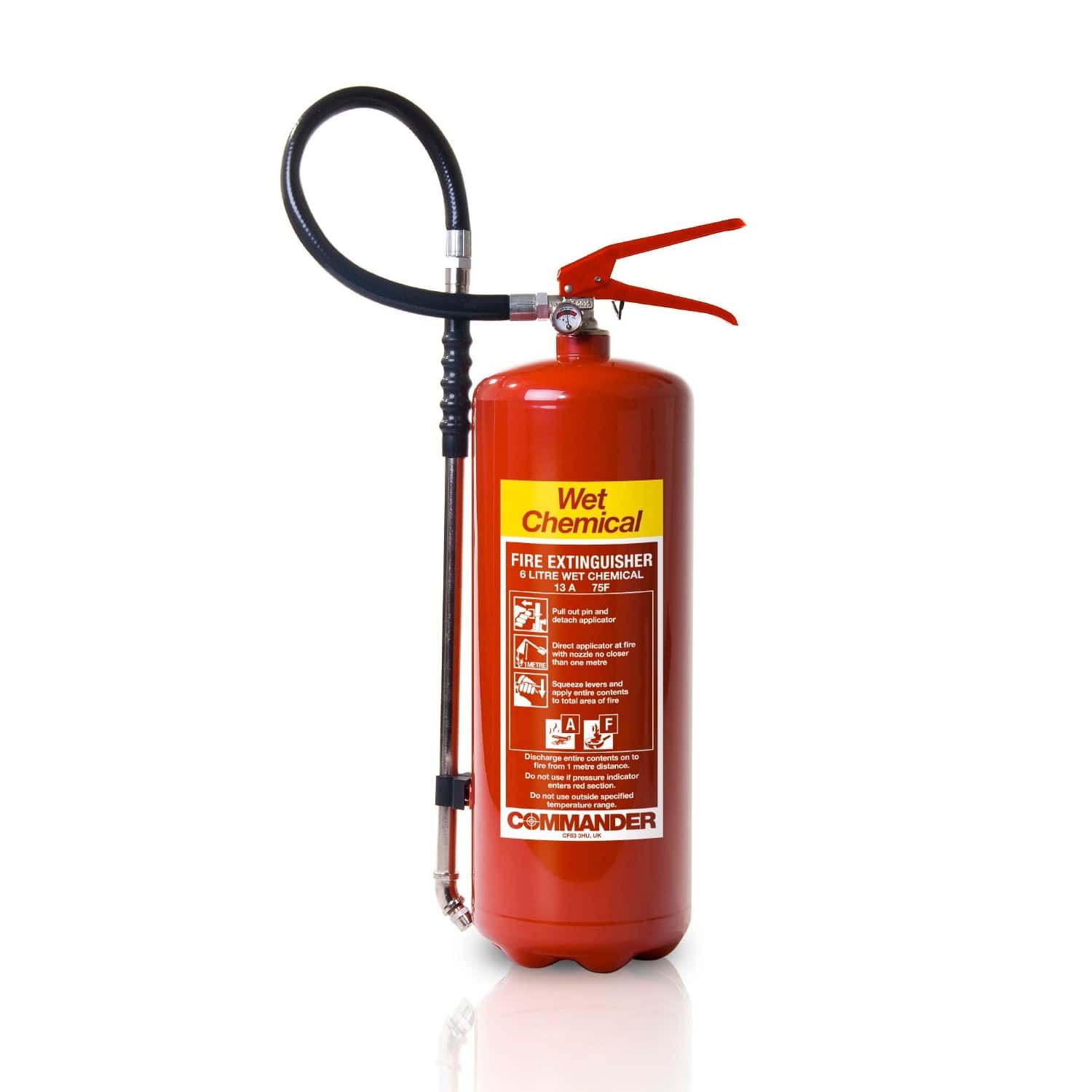 Wet Chemical, also known as F Class Extinguishers, are specifically developed for cooking fat fires (Class F).
They work by creating a barrier between fuel and oxygen. The wet chemical and oil combination form a crust, extinguishing the fire and preventing re-ignition.
They are also effective on Class A fires and have passed the 35kV electrical conductivity test.
Available in the following sizes:
2 Litre Extinguisher
3 Litre Extinguisher
6 Litre Extinguisher
Enquire About This Product